Yeah, I know I promised the two brothers for next art 😅😅 but before you kill me, I wanted to joy Loulogio's week challenge: drawing hands. But I also wanted to do last week's challenge: liquids! So I inmediately thougt on Derek staring through a rainy window while smoking a cigarette (which technically is forbidden for him!). I only had a little time for doing it, so the highlights and shadowing is kinda simple 😅 Let me know what do you think guys!
I'll do more Carl and Master artwork for this Christmas, promised! 😋😍
Original reference here.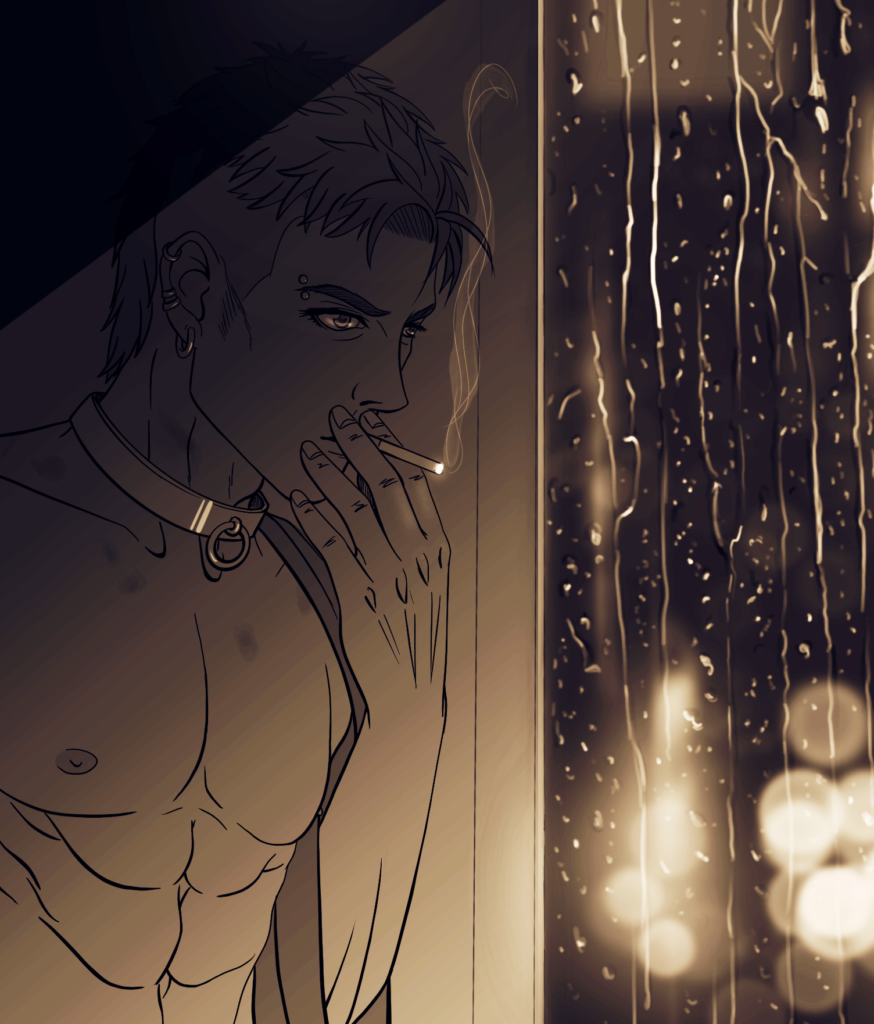 Here you can see Loulogio's reaction (but just in spanish, sorry! XD).
Leave a Comment