Finally!!😵😵😵 Gosh… This page really took me more than I imagined! But I had tooooones of things to do this last month!🤯🤯 Besides, as you probably had realize, now I have less time for drawing because I started with my work already! Too many things, less time… You know. 😓😓😓 However I would like to keep fighting and keep going on with the comic and my OC's novel and designs!
Surely some of you'll recognize the last cut's image!!😜😜 I really liked the artwork that I made some months ago, and I wanted to put it in the comic! Of course a bit different to fit it into the story! 😁😁 BTW, I love when character kiss and talk at the same time… 🤔 Have you ever tried that?😂😂😂
As always, the original characters belong to Aenaluck. And you can click here to check the whole uncensored page!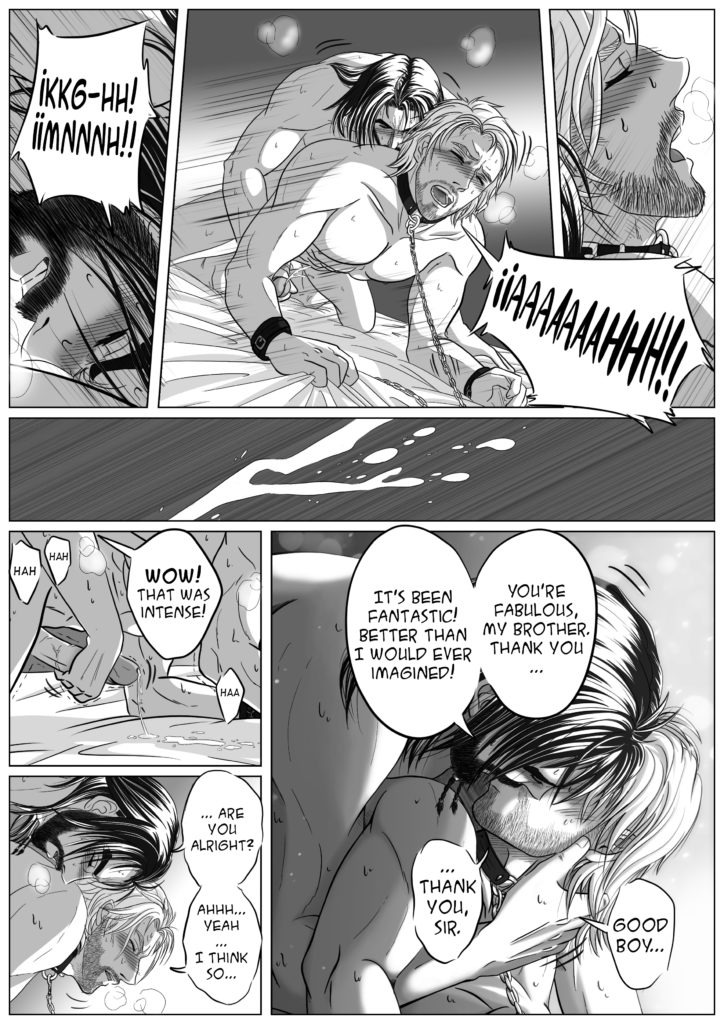 Leave a Comment