Hiiii! It's been a long time! Well, let's say I didn't have a great time recently, and I'm still trying to tidy my life up somehow, along retaking some things I left behind latley 😔 And of course my Patreon is on the list. In a few days I expect retake my novel as well and finish chapter 2 review, so you know, stay tuned!
Meanwhile, here you have my last fan art: Jinx! (sexy male version of course 😏😏), from Netflix's Arcane series (League of Legends). I know it ended a few weeks ago, but i absolutely LOVED IT, not just becaouse of the characters, but the amazing artwork and design. It's really worthy to watch, even if you don't like the game! 👌✨
Oh, and just in case you are wondering… Nope, I won't do a NSFW version of this one. Sorry! 🙏
Here the reference!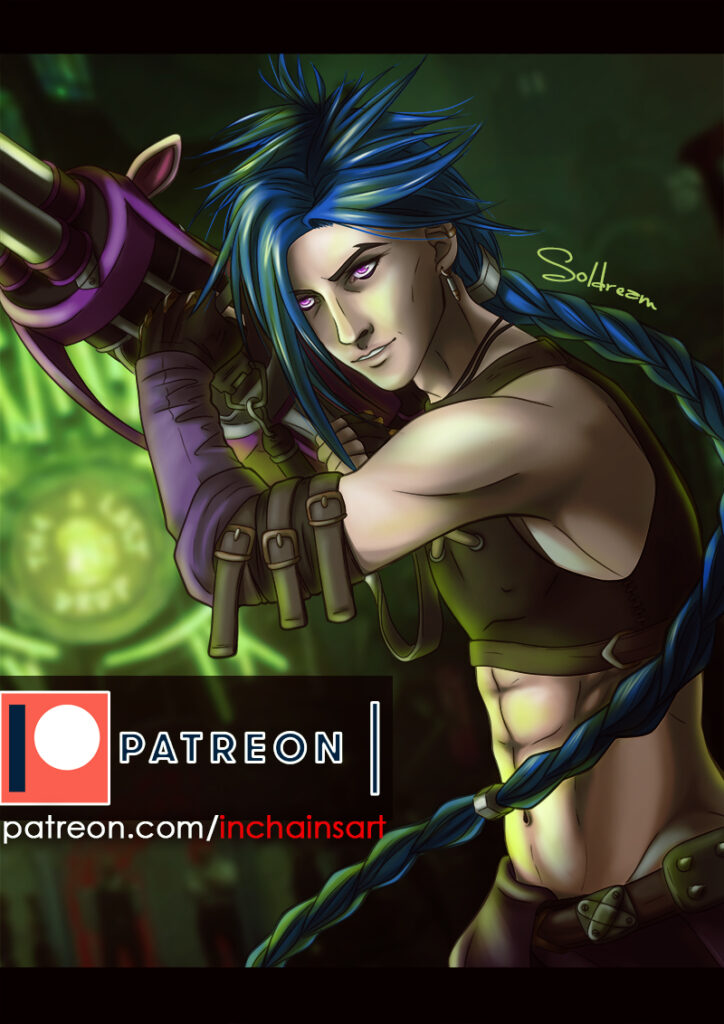 Leave a Comment