Yaaay! Finished! 😁😁 I added a simple background to this cybergoth style male Medusa, but as you could see on yesterday's livestream with @virdelarge it is totally handmade with cheapy markers from Tiger Copenhagen and japanese inkers 😽👌 Thanks again for inviting me to your livestream girl, it was really funny to do! 👏👏😊 She is an amazingly talented artist too, so go follow her and check her stuff!
This is a #drawthisinyourstyle challenge by @angelganev You can see the original art here!
Original reference here.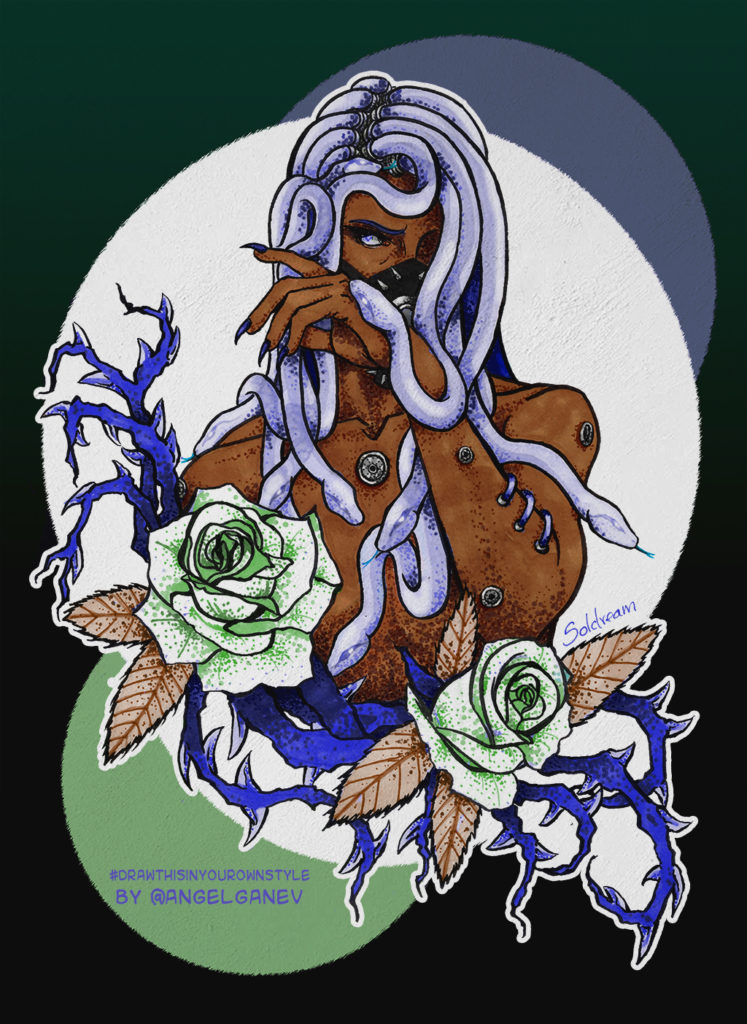 Here you can see some steps form the progress:
Which version do you like more? Pink or purple? Let me know on the comments below! 😁
Leave a Comment